La Place Commune encourages greater food solidarity in order to reduce food insecurity and food waste and move towards greater autonomy and resilience.
What is food security?
It is the fact that everyone can obtain, easily and at all times, healthy and nutritious food at a reasonable cost. It is also having access to information about food choices. It also implies the notion of responsible and sustainable agriculture.
How to get there ? Through a food solidarity network!
La Place Commune launched the idea of a food solidarity network with the help of several partners.
Local food solidarity is a network of mutual aid and actions to promote local human and food resources. It is the recapture of our individual and collective power to reduce food waste and facilitate greater food security.
How does it works ?
Citizens get involved in various partner projects and the harvest is redistributed to the community:
🌿 To volunteer gardeners
🌿 In the community fridge at La Place Commune
🌿 To local organizations including the Association des Jardins collectifs de Parc-Extension and Kitchens and collective life Saint-Roch
🌿 In the kitchen of La Place Commune: you will find them in the menu of the week and the catering service!
Partners projects of the network: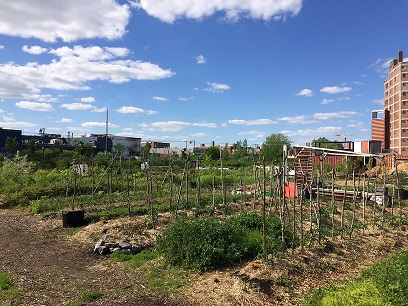 The garden and the Colletive CRATERRE
Located on the grounds of the University of Montreal's Mil Campus, the market garden provides us with vegetables, aromatic herbs, herbal teas and fruits for much of the year. This is thanks to the work of the gardeners and gardeners' members of the Collective CRATERRE, a collective headed by La Place Commune.
If you would like to volunteer in the garden, write to the collective at this address: collectif.craterre@gmail.com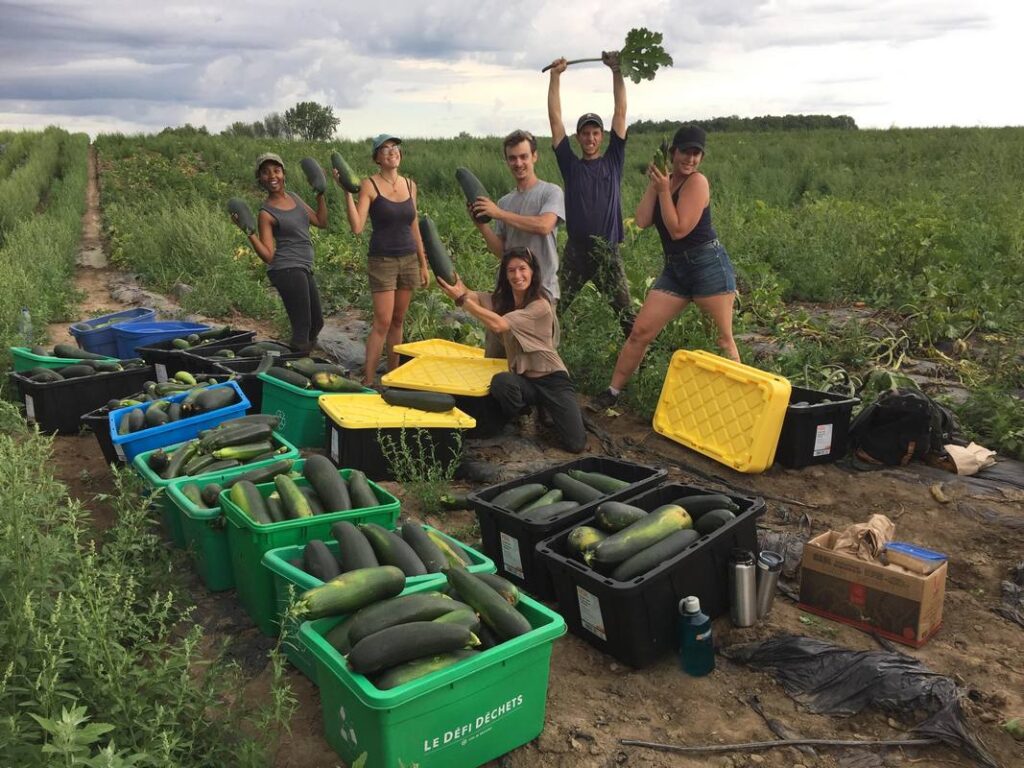 Gleaning in urban and periurban farm
One of the ways to fight food waste and offer healthy food to as many people as possible is to create partnerships with peri-urban farms to glean surplus vegetables that have ended up in the trash.
Les Fruits Défendus Montréal: fruit picking in Parc-Ex
We are fortunate to collaborate with the Les Fruits Défendus Montreal Collective in the Parc-Extension district. Les Fruits Défendus is a Montreal urban fruit picking collective, bringing together fruit tree owners and volunteer pickers, overseen by Santropol Roulant. Through its activities, the collective ensures that precious local food resources are not wasted.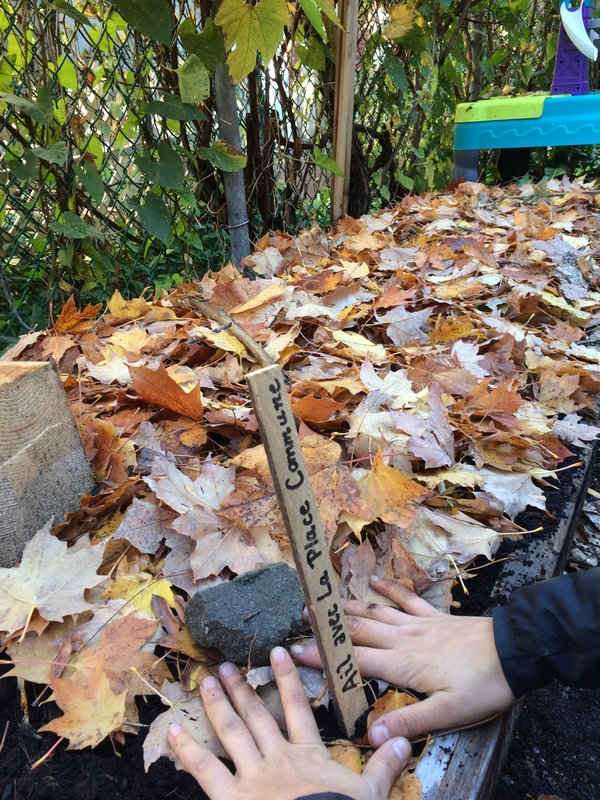 Sharing cultivable areas of Parc-Ex
Are you a local resident with a cultivable space (courtyards, garden, flowerbed)? Do you want to learn how to grow your fruits and vegetables and share with the community?
We support you in planting, monitoring and harvesting!
🌿 1/3 of the pickings are for you!
🌿 1/3 to volunteers
🌿 1/3 at La Place Commune and other neighborhood community organizations
Contact us at solidaire@laplacecommune.com
---
Other projects and partners
The organic baskets: BIOLOCAUX
During the winter, La Place Commune is a partner of Bio Locaux, a group of organic farms that are members of the CAPÉ cooperative and the network of Équiterre family farmers. The farmers put their efforts together to offer you the best product of the land, summer and winter. Every Wednesday between 5 p.m. and 7 p.m., find your basket delivered directly to the café!
More information about bio locaux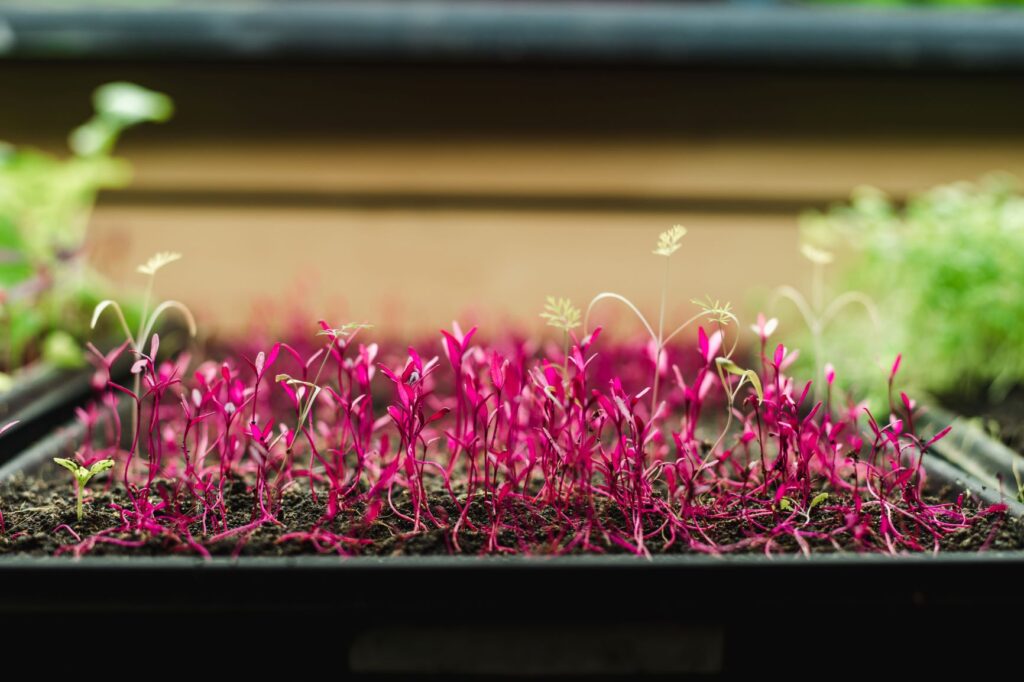 La Place Commune's microgreens
The microgreens that you find on your dishes come directly from us. They bring color, freshness and the little extra taste that makes the difference.